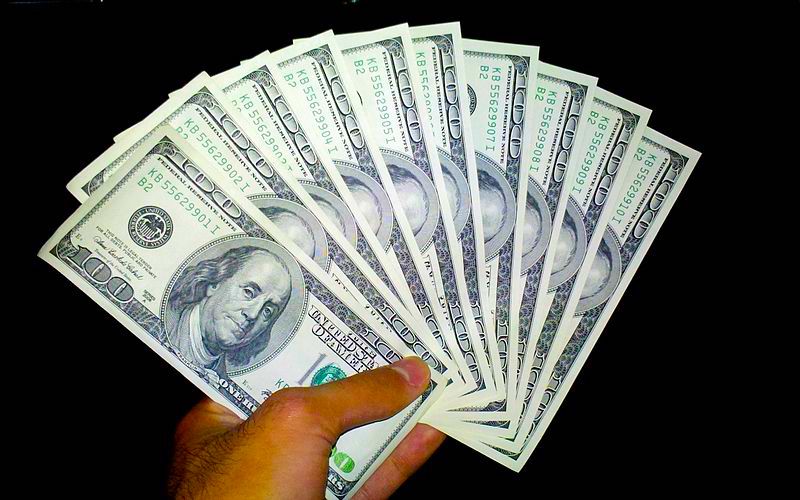 Do you feel like you can't get ahead financially?
You've got a job that pays pretty well. You work hard, but you can never seem to earn enough to feel comfortable. It seems like no matter how much you try, that little bit of extra cash you've saved up gets sucked up by some little emergency...
Spoiler Alert: There's about to be a BIG emergency
We've seen signs for a recession long before COVID-19 hit. But now, things are getting serious. The U.S. GDP recently dropped 32%. They have lifted the temporary ban on evictions, and people are losing their homes. Worse, most of us are still on lockdown. Your job probably is not any more secure than it was months ago.
Having no money in a recession equals enormous stress. A regular job means you are only 4 weeks' pay away from starving if you don't have a lot of savings.
I've felt your fear before
And then, I lived it.
My life fell into a million tiny pieces. There were cries for help that nobody answered. It was a dark time.
My financial situation was a disaster. I left a business behind that I loved like a child. I couldn't even look at myself in the mirror I was so ashamed.
I began searching for answers that led me down a strange path to something I could have never expected: earning a living wage writing online.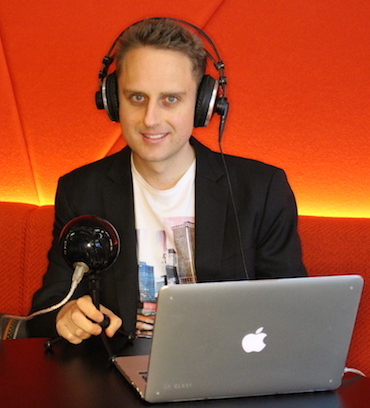 My life changed when I discovered Medium.com
Medium is a tool where you can write and make money.
Guess what? It actually works.
Any writer can join Medium, start publishing blog posts, and begin earning money in as little as 24 hours. There are no clients to impress, no bosses to please, and no meetings to join.
You write interesting stories that get in front of readers, and then you get paid. Better yet, you can do so without leaving your job (I still have mine).
Imagine how it would feel to have enough cash in the bank to see a recession coming without breaking a sweat. Trust me, it's a good feeling.
I want to give you the system I used to earn $300,000 writing online, and the peace of mind that comes with knowing your financial situation is heading in the right direction.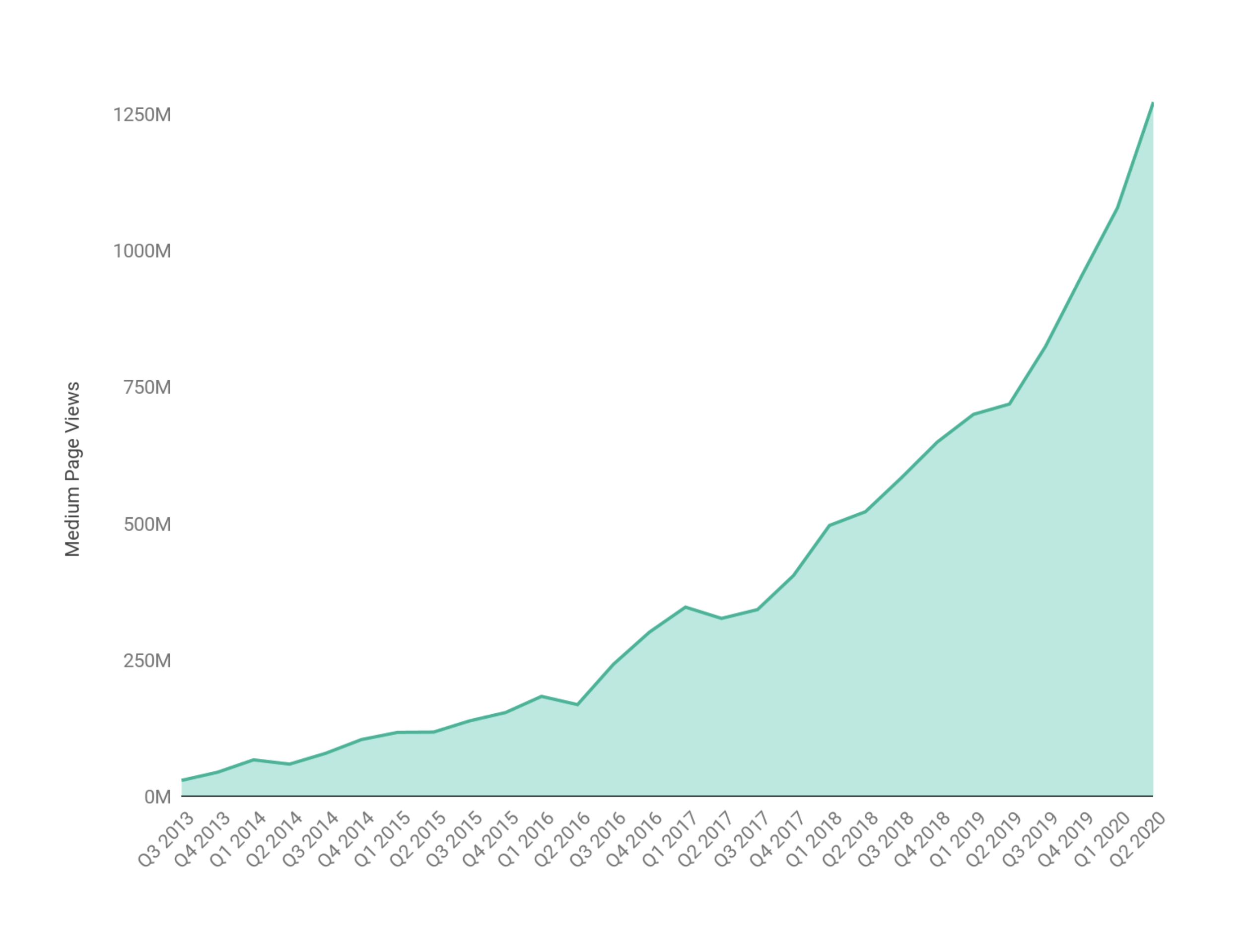 Is Medium.com one of those social media sites that will go away?
Nope. Medium was created by the same person who founded Twitter and Blogger. He's very interested in making sure this site is here to stay. Even better, he wants to make sure the best writers in the world get paid what they deserve.
The graph here shows Medium's popularity over time. (Yes, that's 1.2 billion page views last month)
First, let's talk about what you'll get in life.
When you finish this course, you'll get:
New income coming into your bank every month.
Two seasoned mentors ready and willing to help you succeed and figure out how to get past any roadblock you might have.
Your very own audience of people ready to read your work
Want to hear something even cooler?
You'll likely earn enough to pay for this course in a matter of weeks, not years. How many other courses can say that?
In addition to the video lessons, you'll also get direct access to...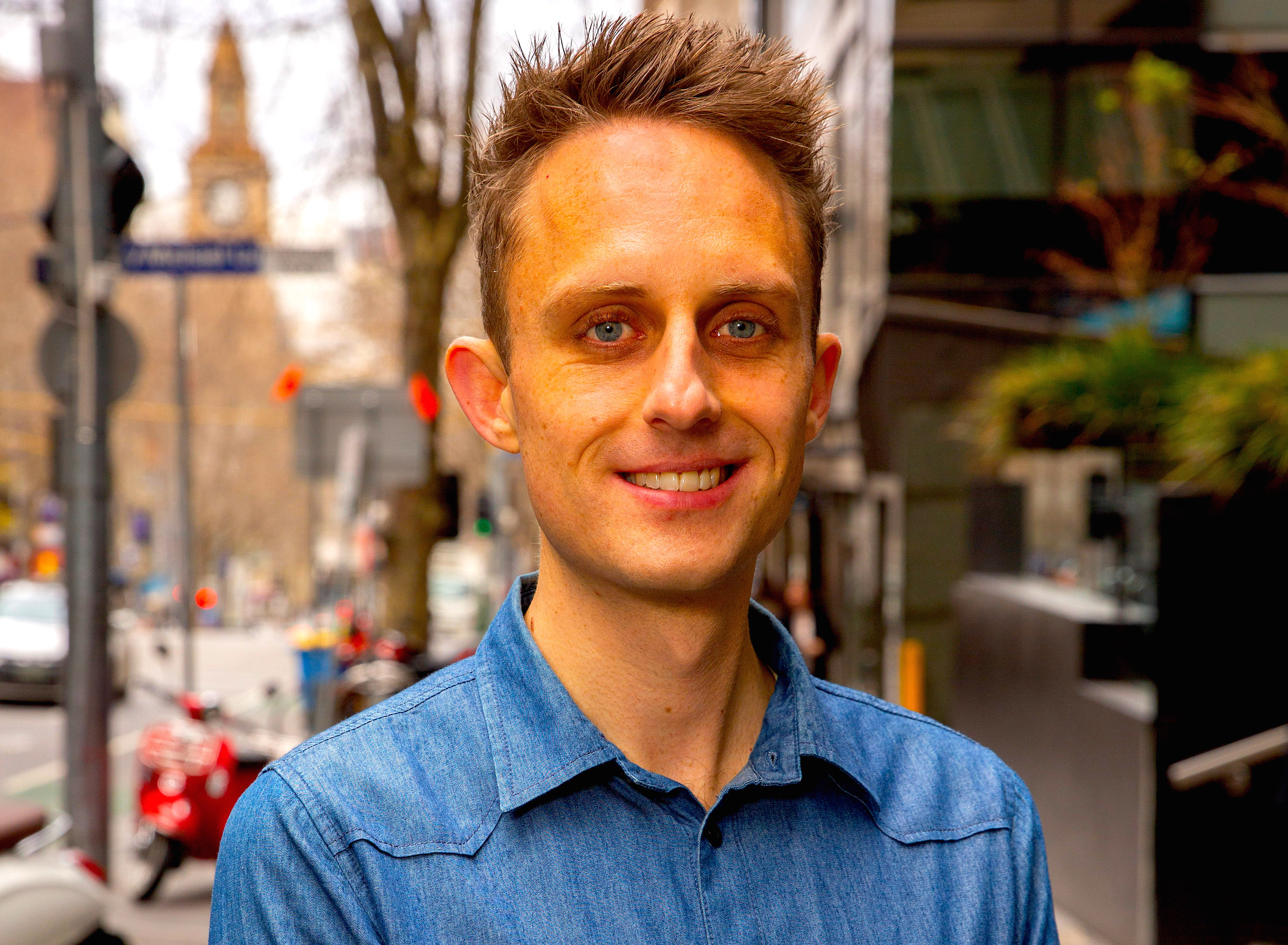 I'm a blogger from Australia with 100M+ views. I've made over $300,000 writing. I'm also a writer for CNBC & Business Insider. After writing on Medium for over 5 years, I can help you overcome any hurdle you might face.
I'm here to be your mentor.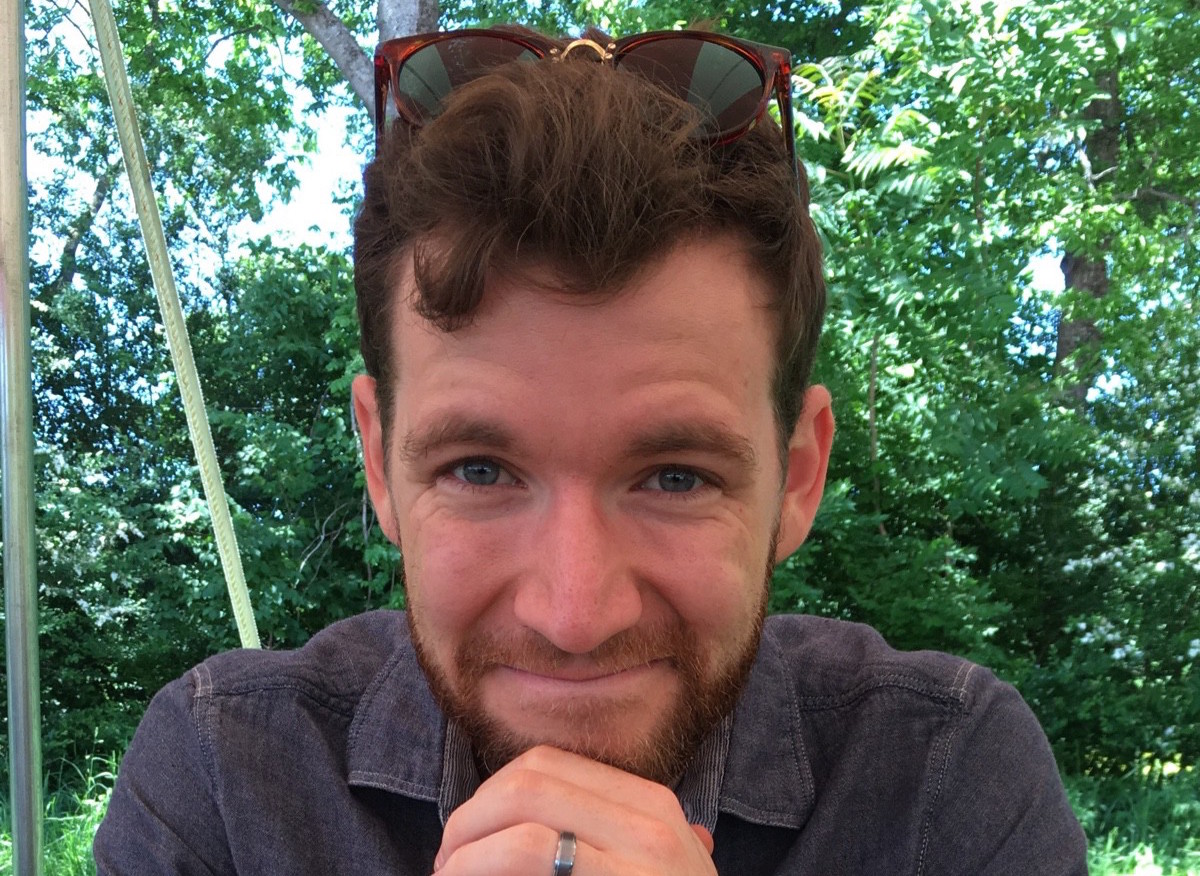 Todd Brison
Todd is a fellow viral writer and bestselling author. He earned a following on Medium before you could get paid, and those followers ended up buying his books. Now, he's earning 4 figures per month on Medium as well. Todd has written for TIME Magazine, Apple News, CNBC and the Huffington Post.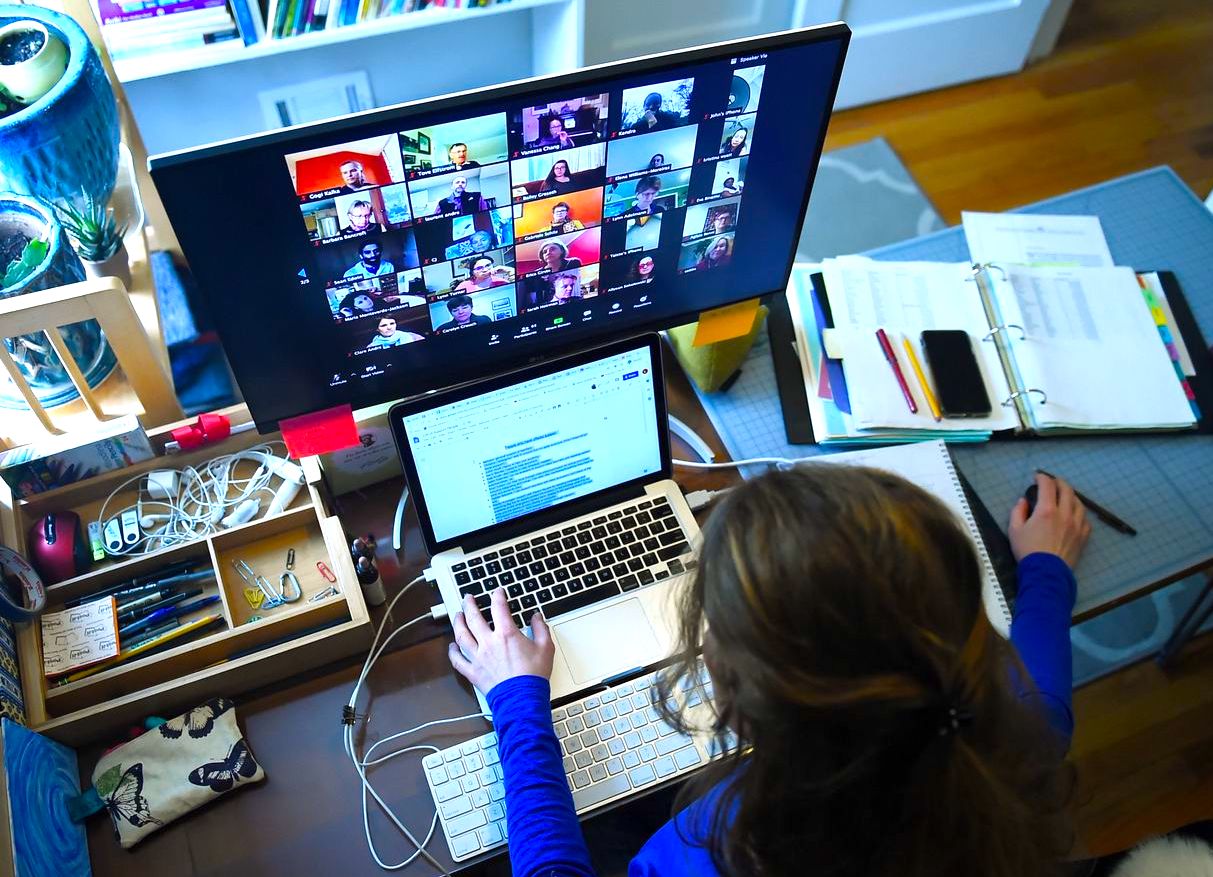 A Community of Writers
This course is more than a few videos and a slide deck or two. Once you enroll, you will join a community of writers who win. Both Todd and myself will be in this community as well, talking with you and answering your questions.
Why do this alone when you could have support?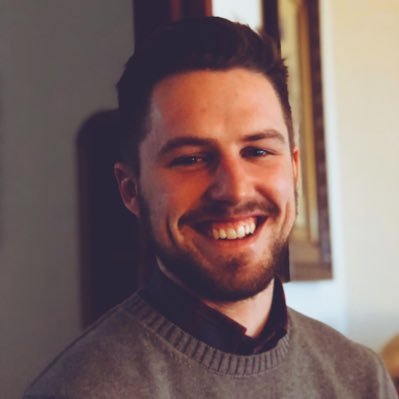 "I was making real money in a matter of days"
"I wanted the same success Tim has enjoyed. So what better way than to learn from the genius himself? When he showed me his writing process, it changed everything - I was making real money from writing in a matter of days!"
- Stephen Moore (Top Medium Writer and Editor of The Post-Graduate Survival Guide)
Why wait any longer?
If you've got decent writing skills, why not use them to make a little extra cash in the coming recession to make your life easier. I am willing to bet you are so much more capable than you ever imagined. Your creativity muscle will be pushed to its limit.
Other people are using this unique moment in history to change their lives forever. Why not you?